Informational Brochures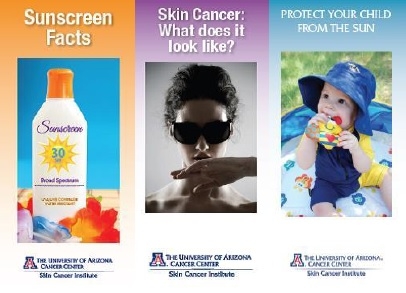 The Skin Cancer Institute has developed several educational brochures. We offer information about skin cancer, sunscreen facts, sun protection for outdoor workers, and  how to protect children from the sun.
These materials are available at a nominal cost for use at your practice or facility.
To receive a sample of these brochures or to place an order, please contact Kathleen Molinar, 1-888-724-2749, kmolinar@arizona.edu
Educational Video
"Skin Cancer: Learn to Spot it Early"
A collaborative effort of the Arizona Cancer Center Skin Cancer Institute, the College of Nursing and the Learning Technologies Center (LTC) resulted in the 12-minute video. The video features a detailed demonstration of how to perform a skin self-exam, what to look for, and testimonials from skin cancer survivors. 
Sunscreen Station Rental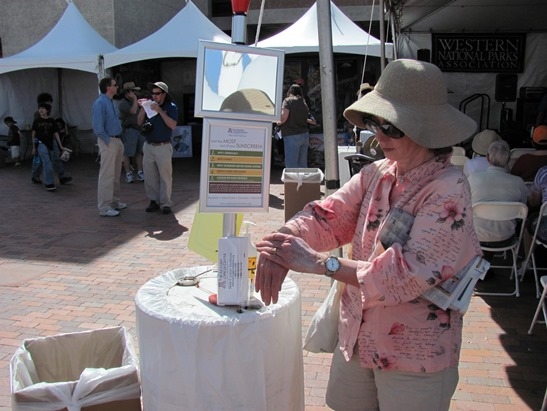 The Skin Cancer Institute has free standing sunscreen stations or a table-top version available. Each station is equipped with a large pump bottle of SPF 30 sunscreen, a mirror for application, and sunscreen application tips. Learn more HERE and reserve your station today.