Our mission is to prevent and cure skin cancer
The Skin Cancer Institute unites The University of Arizona Cancer Center's many skin cancer prevention activities, bringing together innovative research, clinical care, education and community outreach.
We seek to:
Increase public awareness for behavior changes about sun safety and skin cancer detection

Provide education and training for skin cancer patients, high-risk individuals, students and providers

Improve patient care through increased access and referral to dermatology clinic resources

Increase knowledge of the origins, prevention and treatment of skin cancer through research
OUR HISTORY
In April 2005, the Bert W. Martin Foundation funded the development of a Skin Cancer Institute (SCI) as part of the Arizona Cancer Center in Tucson, Arizona. Since that time, skin cancer researchers, clinicians and educators have:
Established the mission and goals for the Institute
Received formal University of Arizona approval for the Institute
Determined operating and clinical organizational structures
Developed specific educational programming for Arizona
Implemented unique clinical and educational programs for skin cancer patients and community members
All funding has helped in the development of the Institute and in its skin cancer care and research activities, and the annual Bert W. Martin Foundation gifts were pivotal for this development. Subsequent giving has supported the core Institute activities and allowed Institute members to launch a robust skin cancer prevention program.
The Skin Cancer Institute is poised to serve as THE model for community-based skin cancer research, care, and education in the United States.
We need your help to continue our important work! Please visit our Giving page to learn more about how to help the Skin Cancer Institute in its mission to prevent and cure skin cancer. 
OUR LOCATION
The beautiful SCI space is located in the Leon F. Levy Building in the University of Arizona Cancer Center. Opened in November 2008, the space unites SCI faculty and staff in one area and has led to increased collaboration and ease of communication as well as providing a welcoming space for community members during special invitation events. Further, the space places the SCI in the heart of the Cancer Center and allows for full access to the multiple quality services provided by Cancer Center staff and departments.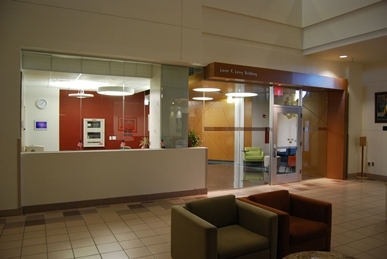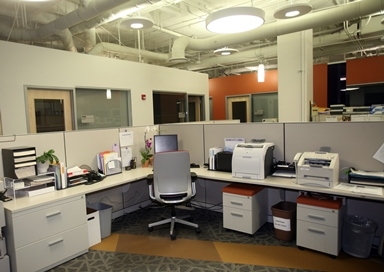 ---
Contact information:
Phone: 1-888-724-2749 
E-mail: contactsci@uacc.arizona.edu
The Skin Cancer Institute is a proud recipient of the American Academy of Dermatology Gold Triangle Award.